The Creekers Swim Team is a summer competitive recreational team.
The Creekers Swim team is an independent summer competitive recreational team that uses the Walnut Creek pool. Their mission is to promote the sport of competitive swimming through positive motivation and the teaching of sound stoke mechanics in a fun, healthy, and respectful atmosphere, encouraging sportsmanship and personal growth at all levels.
The team is a member of Missouri Valley Swimming under USA Swimming, which is the national governing body for competitive swimming in the United States. They participate in the Northland Swim Conference which has competition meets through June and July, culminating in a 3 day championship meet at the end of the season. While team members are encouraged to participate in meets, it is not required.
Team members are not required to know technical swim strokes, as this will be taught during practice. However, swimmers must be 5 – 18 years of age and demonstrate an ability to swim, unassisted, at least one width of the pool.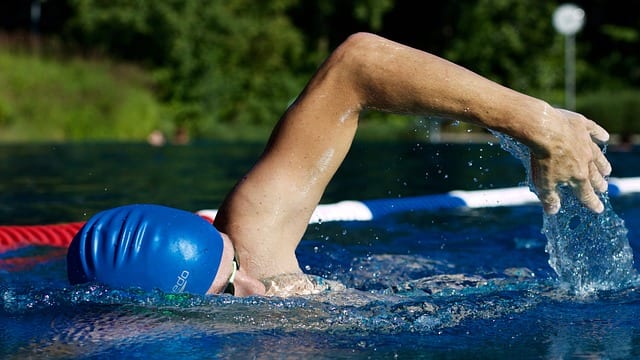 Registration for the summer season typically begins in March. Practices generally begin at the end of May and are offered weekdays in both mornings and some evenings. Weekly competition meets usually occur on Thursday evenings.
Please visit the Creekers website for more information: WCSTCreekers.com