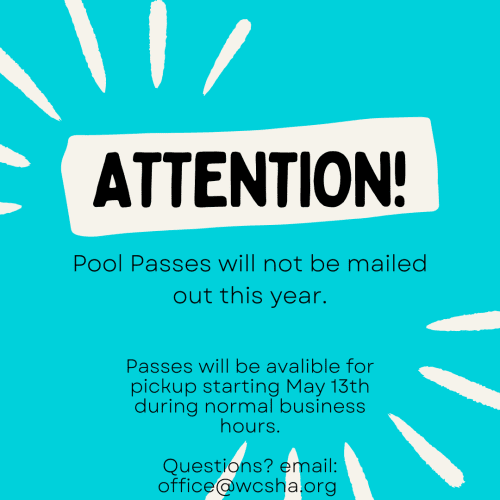 In an effort to reduce costs the Board has decided not to mail pool passes this year.
Here are some important dates you need to know:
1. Requests received by 5/6 will be ready for pickup 5/13.
2. Requests received 5/7 through 5/19 will be ready 5/20.
3. From then on, requests received by Thursday will be ready for Pickup that Saturday.
Passes can be picked up any time during office hours: Tuesday – Friday 3:00 p.m. to 6:00 p.m. and Saturday 9:30 to 12:30.